Dormia Academic Residence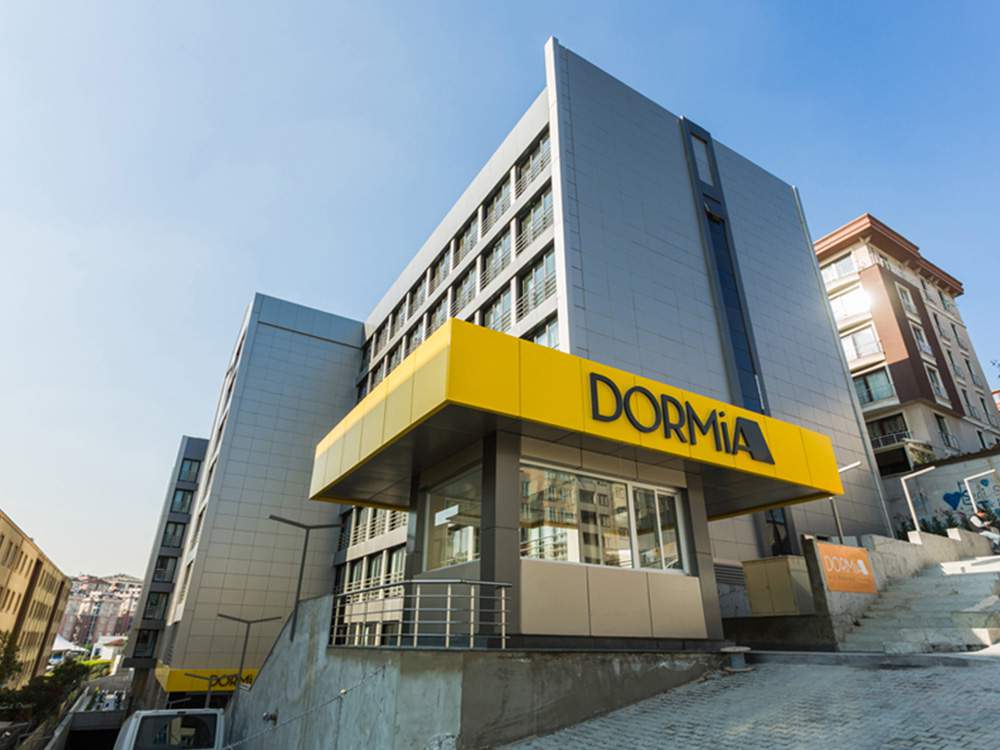 Dormia Academic Residence, one of the most comprehensive private residence projects in Turkey, was started with work. Dormia is a student dorm. The project preparation phases started with the projects of Öge Mimarlık, Yoo Mimarlık and Büroseren by professional teams, architects and interior architects. Dormia Acedememic Residency is gathering all the needs of the students under one roof, and has the most comfortable dormitory style experience for the students with the diversity of social activities and study areas.
The dorm consists of two blocks, the first block is 8 floors and the second block is 9 floors. A total of 381 rooms will be opened in the service. The rooms are designed as single, double and triple rooms. There are areas for students such as cinema rooms, gymnasium, computer rooms, social activity rooms, drawing rooms, study rooms, meeting rooms, library, cafeteria, outdoor garden. Yurdun interior designs were created by our interior designers with modern lines and captured the contemporary design concept in the best possible way. It has been presented together with the design for its functional use.